VERTERE
DG-1 Dynamic Groove
Record Player
The Vertere DG-1 Dynamic Groove Record Player is our most affordable design; the easiest to set up and use, and also contains some of our most innovative thinking.
Packed with Innovations
For those daunted by the idea of setting up a record player, many of which seem to arrive in kit form, the DG-1 is as close as you're going to get to 'plug and play' in a high-end, high-performance record player, and yet packed with innovations. The DG-1 is our simplest record player, yet also our most highly-developed. Here's why… When it came to building a new, easy-to-use, entry-level model for our record player range, we could have taken the easy route of simply replicating much of what we've already done in our flagship models, just using less expensive materials and components. But that would have been too easy and rather unsatisfactory – after all, we're all about designing to a level of performance, not a price. So a complete re-imagining was the only approach to take.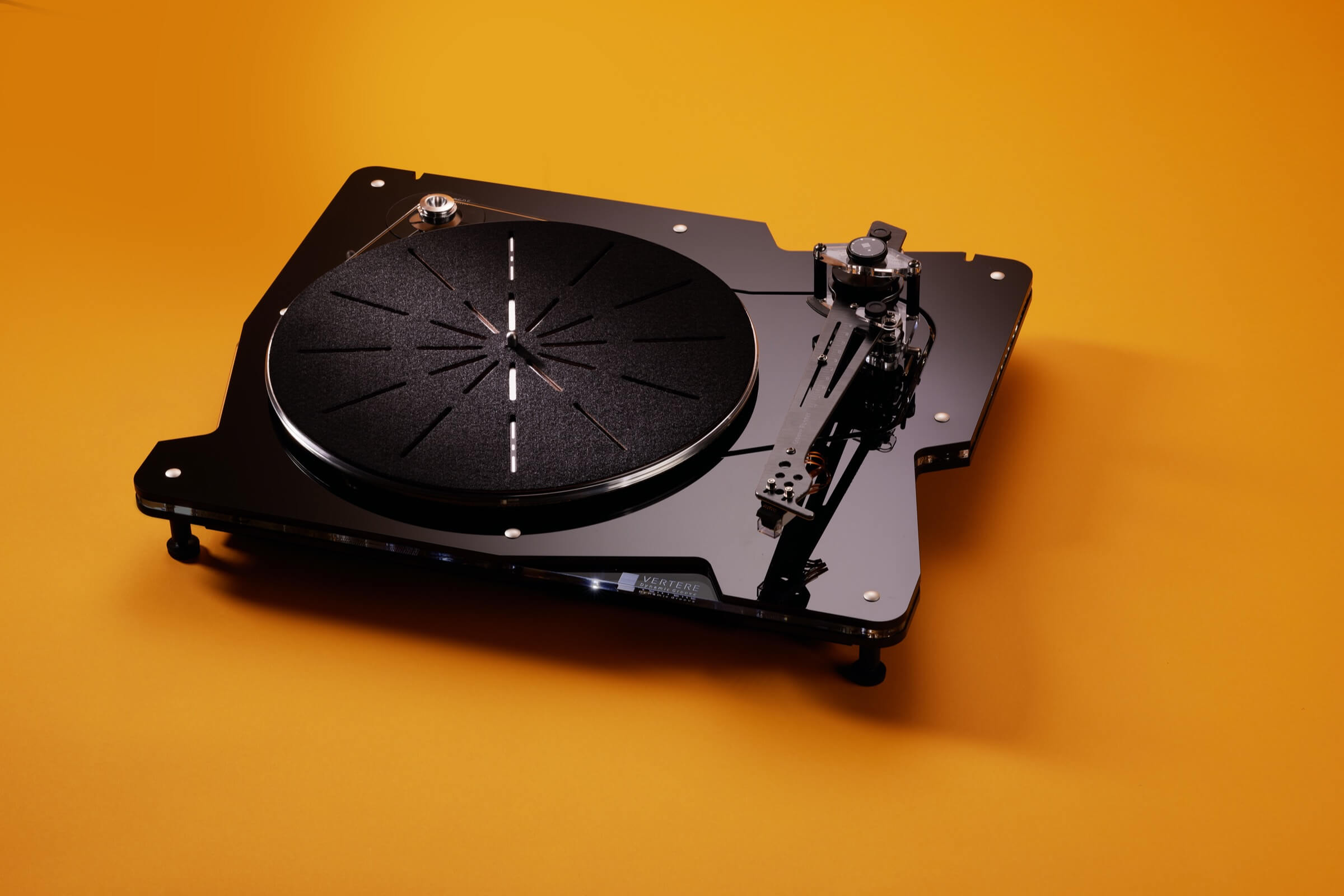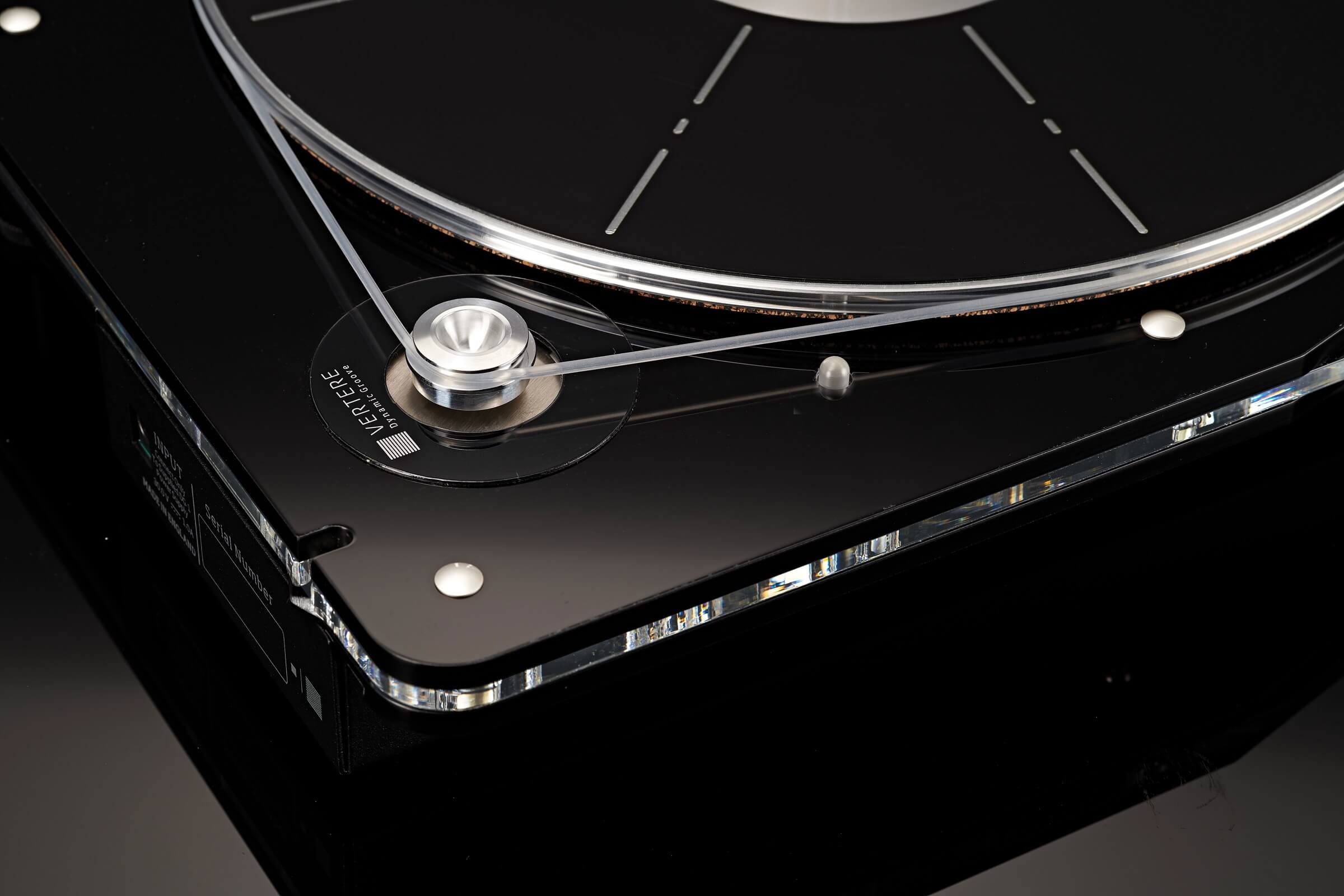 Why the DG-1 Dynamic Groove?
- Simple – High end, high performance out of the box
- Sophisticated – Innovative technology encapsulated in elegant design
- Precise – Fully programmable, microprocessor controlled made future proof
- Fun – Supreme platform to bring your vinyl collection to life
Technology
The development of the DG-1 gave us the perfect opportunity to go back to the fundamentals of playing records, examine every element of the task of a player, and develop innovative solutions to deliver the performance we were seeking without compromising the performance – or the affordability. The result is a record player that looks very different from our other models, but still succeeds in delivering exceptional performance.
Everything was re-examined, reconsidered and, if necessary, re-engineered, with some unusual solutions from the motor to the plinth, and from the tonearm to the bearings supporting it. Yes, at first glance the most striking features may be the multi-layered plinth, with its built-in standby mood lighting, and the flat profile tonearm with its apparent lack of wiring, but there's a lot more going on beneath the skin to squeeze the maximum resolution and musical involvement from the DG-1, making it the best-sounding 'plug and play' record player you can buy.
And that ease of use was also a major consideration in the design here: we all know that record-playing systems with hugely adjustable suspension, tonearms and more may deliver satisfactory levels of performance in the right hands, but what we wanted was a model you could just unbox, place and plug in – well, it's almost that simple – and yet achieve the maximum sound quality of which the design is capable.
Throughout its development the DG-1, like all Vertere record players, has been benchmarked against master tapes and the half-speed-mastered LPs made from them. We have close friends in the recording, mastering and pressing business, including award-winning engineer Miles Showell and producer Giles Martin, and we draw on their expertise when it comes to the way our products perform. They know how their recordings should sound, and it's to that we aspire.